Roger Osbaldeston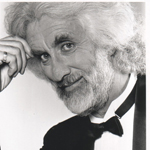 Areas of Expertise
Faculty Biography
After being awarded a diploma in Architecture from the College of Arts and Crafts in Nottingham, England and working in a private architect's office for two years, Roger Osbaldeston emigrated to the U.S. in 1959. He had the good fortune to study with Ian McHarg and received a masters degree in Landscape Architecture from the University of Pennsylvania. For three years, Roger worked for Lawrence Halprin in San Francisco on a wide variety of projects such as Master Planning at UC Davis, conceptual studies for BART, Nicollet Mall in Minneapolis, Minnesota and urban revival in Portland, Oregon. This was followed by six years in Dan Kiley's office in Vermont, working on more campus planning at the University of Vermont, Syracuse University and the Rochester Institute of Technology. He also worked on an interior garden at the Philadelphia Children's Hospital and projects in Washington, D.C. and Tufts University among others.
After a brief time in Portland, Oregon, Roger started the landscape architecture program at Cal Poly, SLO with Dick Zweifel in 1972. Like everyone else, Roger taught virtually every class offered, and for 16 years he was in charge of the History of Landscape Architecture class.
Roger retired in 1996 and has been very involved with Festival Moziac and Cuesta Master Class, both as a chorale member and listener to concerts in SLO, Los Angeles, San Francisco, and Europe. Daughter Laura graduated from the Amsterdam Conservatory in 2008 and is now doing graduate work at Schola Cantora Basiliensis in Switzerland, as well as playing in orchestras in Northern Europe. Daughter Anne lives in SLO with Roger's two grandchildren, Alaya and Finnegan.
Related Content